Unleash Your Potential with IYO Club
WHERE GROWTH, EMPOWERMENT, AND COMMUNITY CONVERGE!
🌟 Embrace the Revolution 🌟
Imagine a world where your dreams become reality. At IYO, we believe in YOU. Our exclusive community is your haven for growth, where you can tap into a treasure trove of resources and knowledge. Step into a realm where the ordinary gives way to the extraordinary. IYO Club isn't just a platform; it's a revolution designed to ignite your potential and propel you toward unprecedented greatness.
🌐 All-in-One Solution 🌐
Say goodbye to scattered resources! Discover the magic of our all-inclusive hub. We blend personal development, professional prowess, and wellness, creating a holistic path to your best self. IYO Club brings together top-tier courses, workshops, and coaching to nurture your mind, body, and soul. From personal development to professional mastery, we've got you covered. Break free from the mundane and experience empowerment on a whole new level.
🤝 Discover Your Tribe 🤝
Surround yourself with visionaries, dream-chasers, and action-takers. At IYO Club, it's not just a community – it's a tribe of mentors, supporters, and life-long companions, cheering for you every step of the journey. Surround yourself with a tribe that uplifts and supports. Join like-minded individuals who share your passion for growth. Forge meaningful connections, exchange ideas, and inspire one another to reach new heights.
🌐 Your Personal Learning Playground 🌐
Access thousands of courses at your fingertips, from personal branding to wellness, leadership to language. With IYO, knowledge is your superpower, and your journey is tailored to your pace and preferences. Imagine having a library filled with wisdom at your disposal 24/7.
🌟 Earn While You Learn 🌟
Picture this: learning while earning, thriving while sharing. At IYO Club, your potential to earn is as vast as your potential to learn. Our unique platform opens doors to multiple streams of income. Share your passion, refer others, and watch as your efforts translate into financial rewards.
🌍 Global Perspective, Local Influence 🌍
Connect with souls from around the globe, widening your horizons and igniting your passions. With IYO Club, you're not just joining a community; you're joining a global movement of change-makers. Together, we're creating a united force for positive change.
🚀 Ready to Launch Your Journey? 🚀
Ready to experience a life where growth knows no bounds? The road to transformation starts with a single step. Click below to dive deeper into the world of IYO Club. Your adventure awaits, and we're thrilled to be your guide! Your journey to a better YOU starts here.
Begin With Our Signature Product: "More Than Mindset"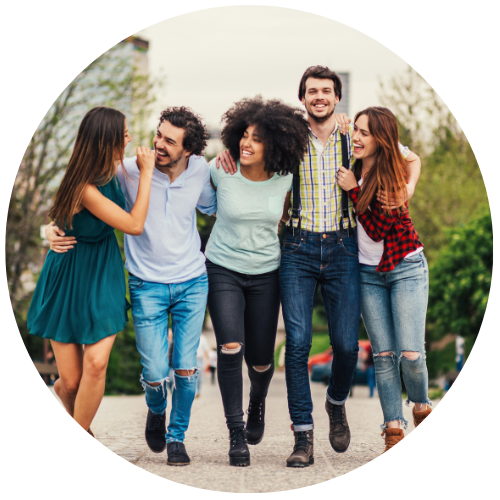 ✅ It All Starts with Your Mindset:
Dive into the psychology of success with our transformative collection, "More Than Mindset." This treasure trove encompasses a curated selection of comprehensive courses, meticulously designed to empower individuals to forge a growth-oriented mindset, supercharge entrepreneurial skills, and elevate both personal and professional domains.

✅ Guided by Experts, Forged for Triumph:
Led by seasoned coaches, qualified leaders, exemplary trainers, and industry luminaries, these courses deliver invaluable insights and strategies tailored for thriving in today's dynamic landscape. Whether you're stepping into entrepreneurship, aiming for career advancements, or simply seeking personal growth, our courses provide the roadmap.

✅ Your Vision, Empowered:
Crafted to embolden you to embrace your grandest aspirations, "More Than Mindset" caters to varied ambitions. Whether it's launching your podcast, crafting digital courses, or scaling your passions globally, this hub has something for everyone!

✅ Endless Growth, On-Demand:
Expect ongoing enrichment with fresh courses dropping every month within the "More Than Mindset" realm. Topics span mindset mastery, personal development, cutting-edge sales, marketing strategies, and the art of scaling for unparalleled success.


✅ Interactive, Empowering, Transformative:
Immerse yourself in interactive video coaching sessions, engage in dynamic group discussions, and delve into practical exercises that foster real-world application. Our courses bring actionable wisdom directly to your fingertips.


✅ Tens of Thousands of Dollars' Worth of Value:
"More Than Mindset" is your gateway to a treasure trove of knowledge worth tens of thousands of dollars, now accessible on-demand. The keys to success are right here, waiting for you to grasp them.
Your journey to a mindset of limitless success starts with "More Than Mindset." Embrace the power of transformation, empower your vision, and step into a world of endless possibilities. The path to your grandest self begins now!
🌟 Discover the Power Within 🌟
Click below to get started!
YES! I WANT IT!
Register for this free upcoming event!
Unveil the Path to Your Dreams with IYO.Club's Exclusive Webinar!
Join us for an upcoming live webinar: "Unlock Your Genius: Transform Your Dreams into Reality." This isn't just another event; it's an opportunity tailored specifically for you.
Imagine a life of success, abundance, and personal growth – all within your grasp. If you've been yearning to bring your aspirations to life but are seeking guidance on how to do so, then this event is your golden ticket. By the end of this training, you'll hold a precise roadmap, guiding you step-by-step on how to translate your dreams into tangible actions. Learn the art of pinpointing your unique expertise and how to monetize it effectively. It's time to turn your passions into a thriving digital empire.

Ready to Embark on Your Journey? REGISTER NOW and Join Us!
With a single click, you're taking that significant stride towards creating the life you've always envisioned. Fuel your passions while generating additional income. Best of all, you'll uncover the ways YOU can become an integral part of our extraordinary community and elevate your life to unparalleled heights. Your dreams are waiting – let's make them a reality together!
REGISTER NOW FOR THIS FREE EVENT !
Want More? Check Out Our Blog and Insights Below